Become your wedding planner in Provence to create bespoke and elegant wedding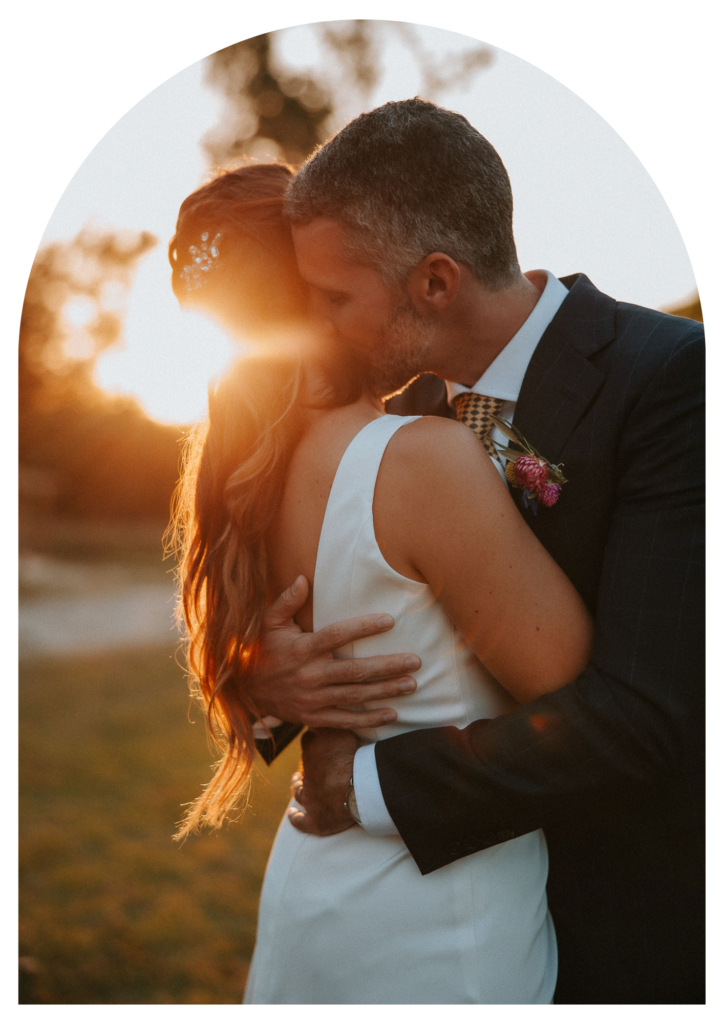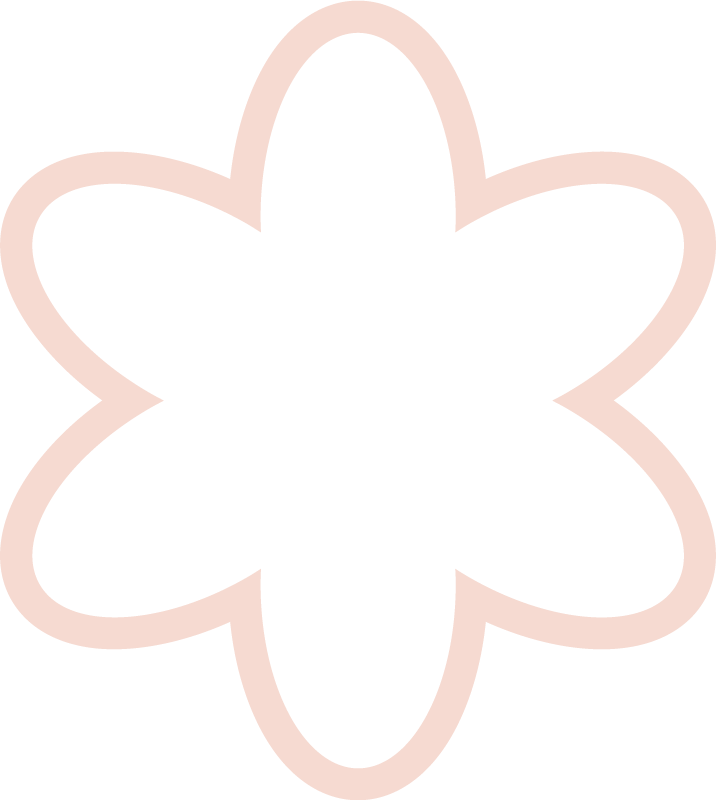 Every wedding is unique ! So each package proposed is only a beginning with which we work to create and imagine your project.
Mamma Mia events is a wedding planner in Provence that helps you during the organization of your wedding in the South of France, on the Côte d'Azur and French Riviera but also throughout the world. We follow you in each of your wildest desires !
Whatever service you choose, any collaboration together begins with making contact by email and then meeting in person or by video. This moment of discussion allows us to better understand your expectations and create a bespoke wedding.
After this meeting, we send you a personalized quote adapted to your wedding.
Mamma Mia events will be by your side during all the organization of your wedding by giving you with personalized advice and expertise.
After a first video call, we will send you a tailor-made quote that will allow you to plan ahead for the months of preparation that we will spend together.
We are then here to find each vendor and create the perfect team for your wedding. From reading contracts to detailed follow-up, we use our experience to help you not forget any detail, and to select each vendor carefully. Thanks to complete and concrete documents, we guarantee you a meticulous and totally personalized organization.
On the big day, we are present during all the wedding, from welcome dinner to the day after, to manage the team of vendors, coordinate the event and ensure that every detail that we planned together is respected. On the day of the event, we always work as a team with qualified wedding planner assistants who allow us to be present everywhere.
Until days after the wedding, we accompany you to bring you serenity and comfort.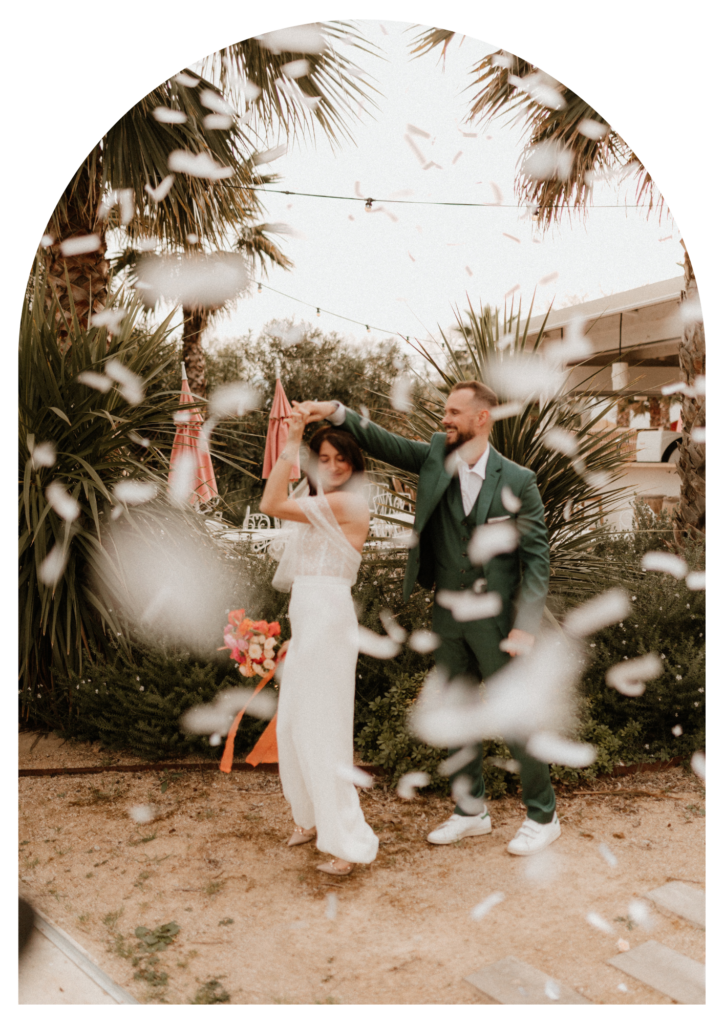 We accompany 10 couples per year, in order to be available for unlimited discussions from Monday to Friday, to move forward together on the organization but also to reassure you when it's necessary.
Our ambition: to work hand in hand with each couple to think your wedding down to the smallest detail.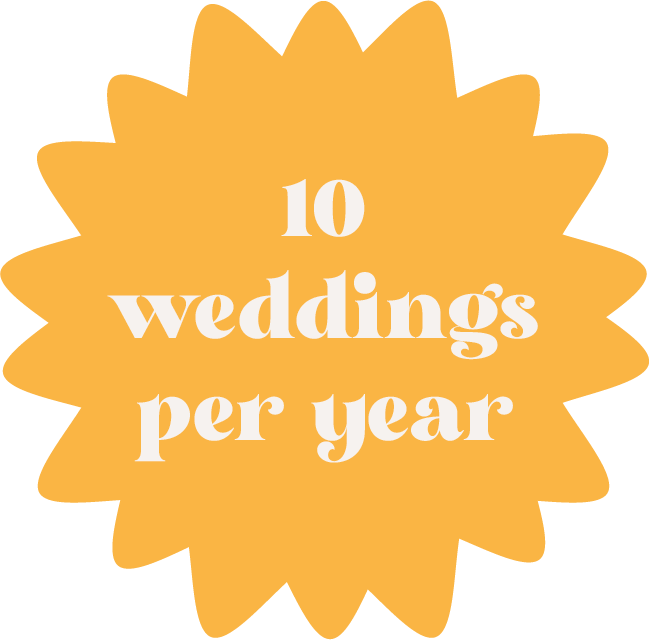 You planned your wedding alone like warriors, and now: it's time to enjoy ! The work with your wedding planner begins about a month before the big day. We make a handover of all the informations of your wedding and allow us to have all the details and work precisely.
D-day coordination is not simply about being present to coordinate your wedding. It also means taking over with all the vendors several weeks before the wedding to become their main contact and allow you to approach your wedding with peace of mind.
We will organize a technical visit to the venue in order to anticipate the logistical issues of your wedding, and be prepared for each key moment.
Be present for you, give you all the advice to finalize the wedding planning, installation of the 'small' decoration, management of vendors, management of the schedule: our missions that day are plentiful and varied, and all adapted to your needs at each moment.

The elopement is a modern and romantic way to say yes to your soulmate. Go get married alone or with your family on the other side of the world !
We are here to make this journey a real moment of escape and avoid the very bad trip… We help you at every stage of planning, and we coordinate the ceremony on site.
With Elvis in Las Vegas, on a swing in Bali or on the slopes of Mont Blanc, all dreams are
possible !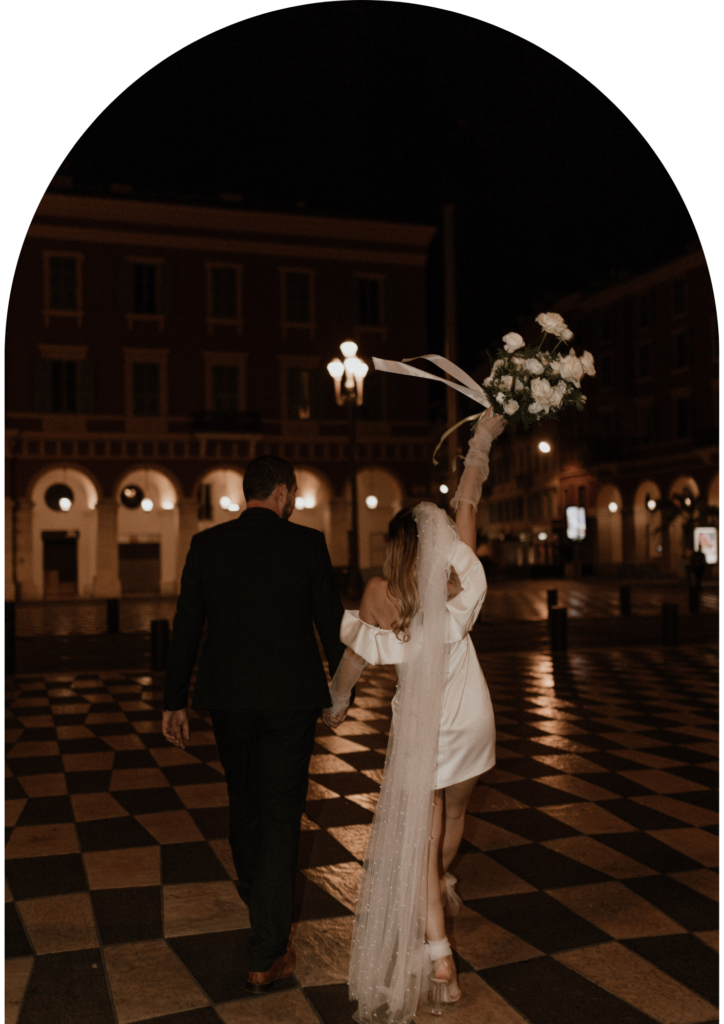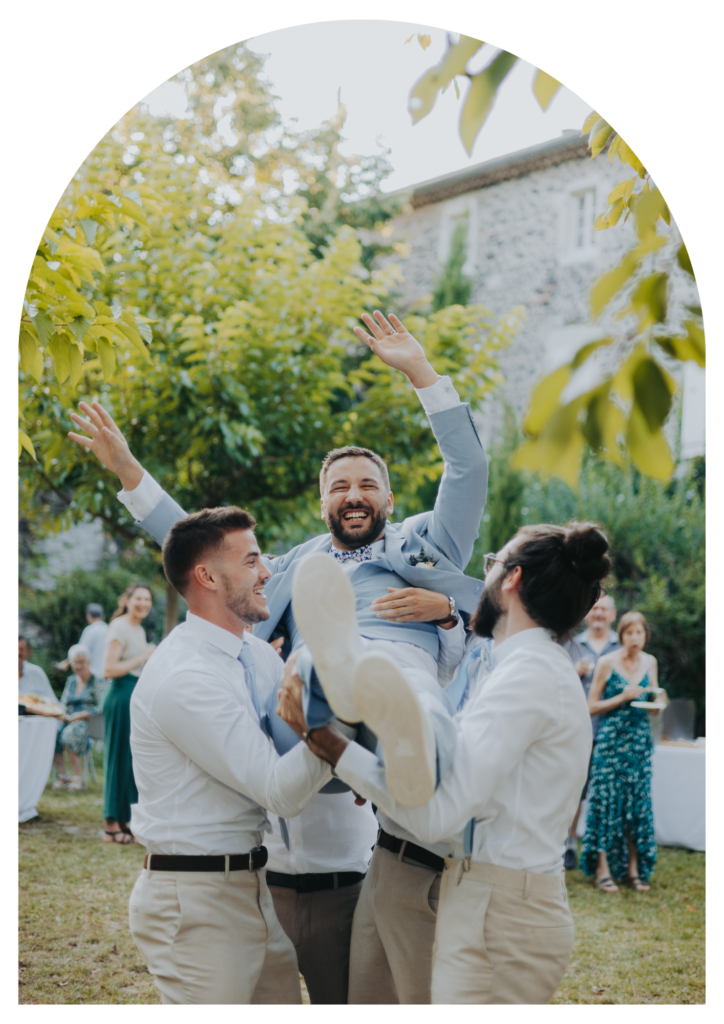 We support you in a personalized and clear way so that you can move forward with serenity with the organization of your wedding.
Whether is the organization of your wedding over a whole week, or the research only one vendor, your Mamma Mia events wedding planner adapts to your desires to imagine a completely bespoke wedding. Let's meet for a visio call to answer all your questions and provide precise and concrete solutions.
We compose according to your needs and your budget.
A great pleasure to work with Pauline every time! His professionalism, his organization and his kindness will seduce you for your event. Each time, she creates elegant and colorful atmospheres, always in accordance with your wishes ! You can trust him with your eyes closed.
Plan together your wedding for a memorable moment